Anna Maria Island Beachfront Weddings
2018 Winner – Best Weddings by The Knot
2018 Winner – Couples Choice Awards by Wedding Wire
2017 Finalist – Best Wedding Venue by the Bradenton Herald People's Choice Awards
2016 Winner – Best Caterer by the Bradenton Herald People's Choice Awards
2015 Winner – Best Wedding Venue by the Bradenton Herald People's Choice Awards
2015, 2016, 2017 Winner – Best Wedding Planner by the Bradenton Herald People's Choice Awards
A BEAUTIFUL LOCATION AND VENUE FOR YOUR WEDDING
Congratulations on your engagement and thank you for considering The Sunset by Gulf Drive Café to host your wedding. Our waterfront venue is one of Anna Maria Island's most appealing sites for wedding celebrations. Located at the South end of the island, Gulf Drive Café overlooks sugar-white sand, the Gulf of Mexico's turquoise-emerald waters and multi-colored horizon during sunset. Our team of experts will work with you on creating your perfect tropical dream wedding. You can visit our specific website for more information : thesunsetweddings.com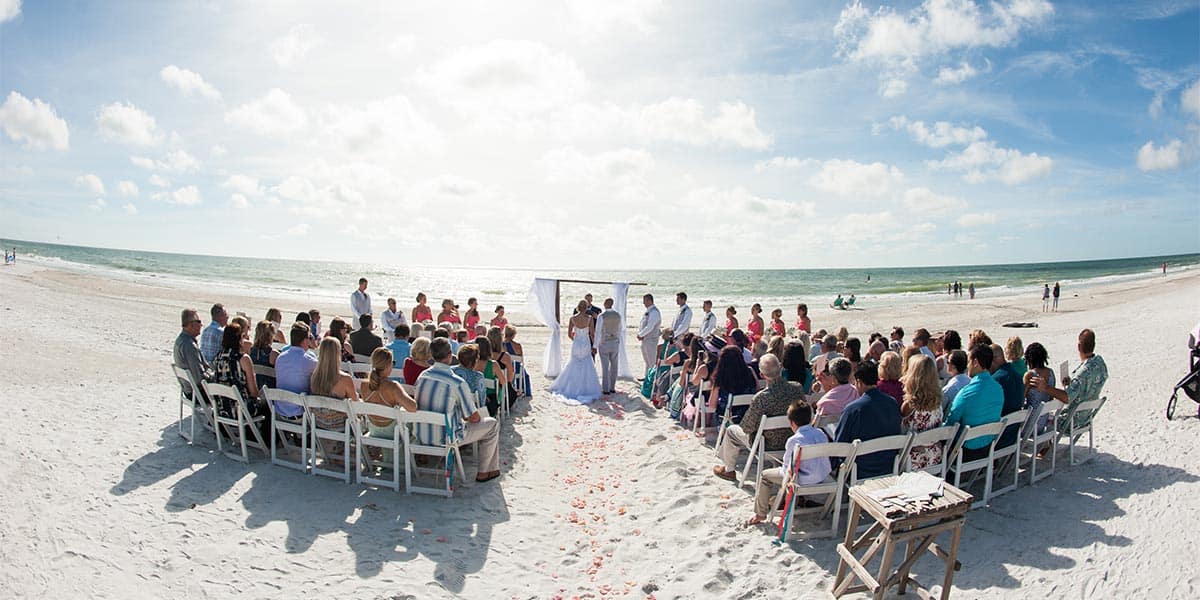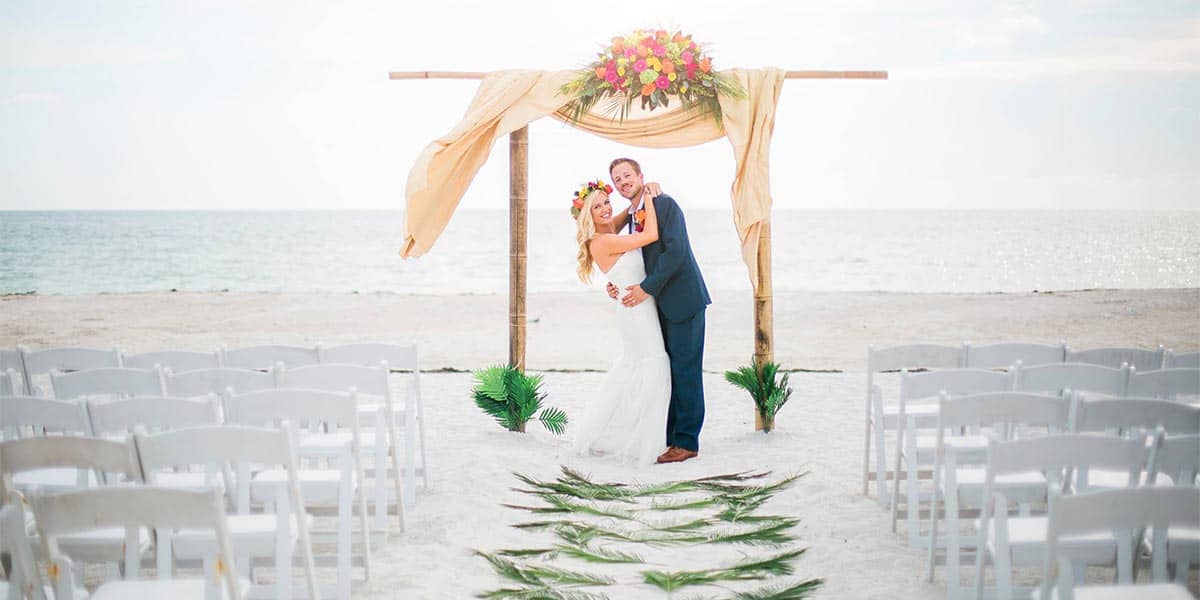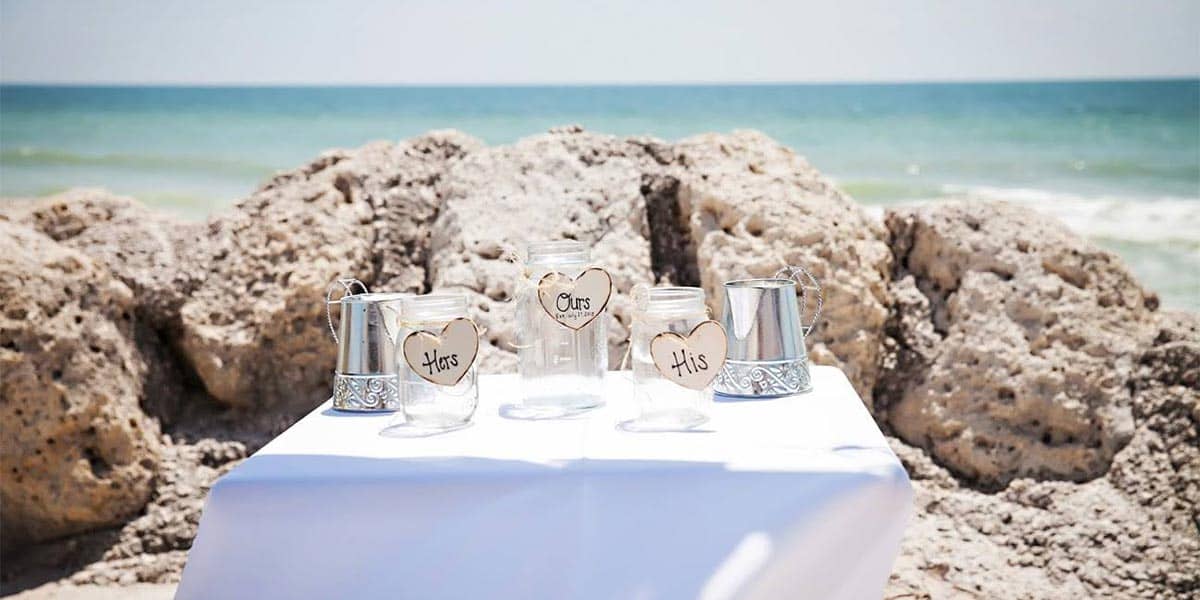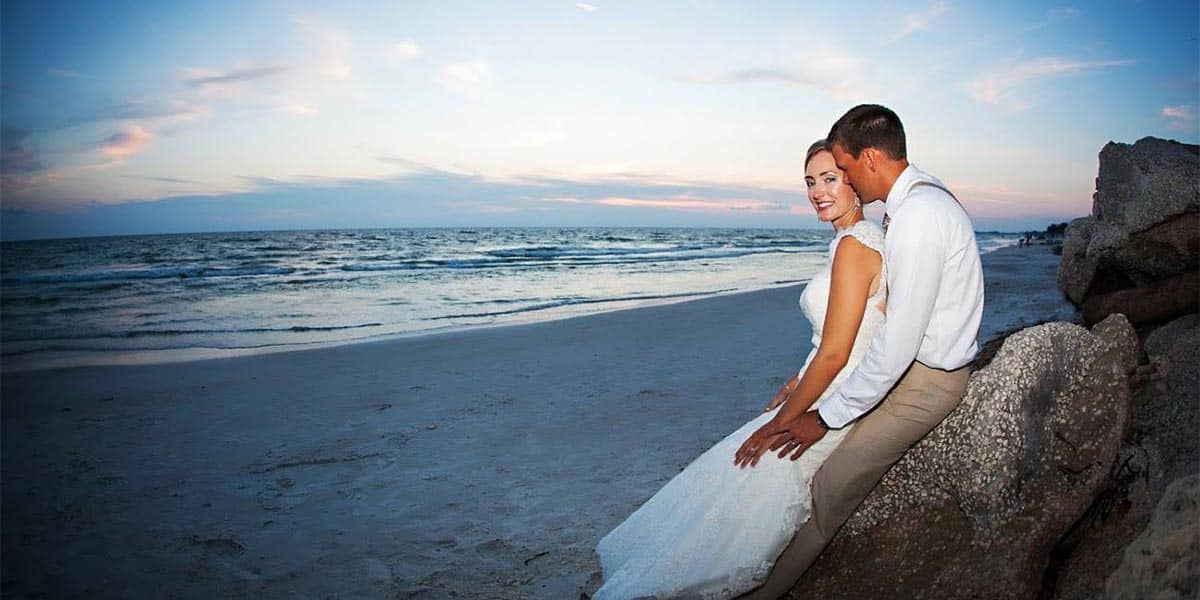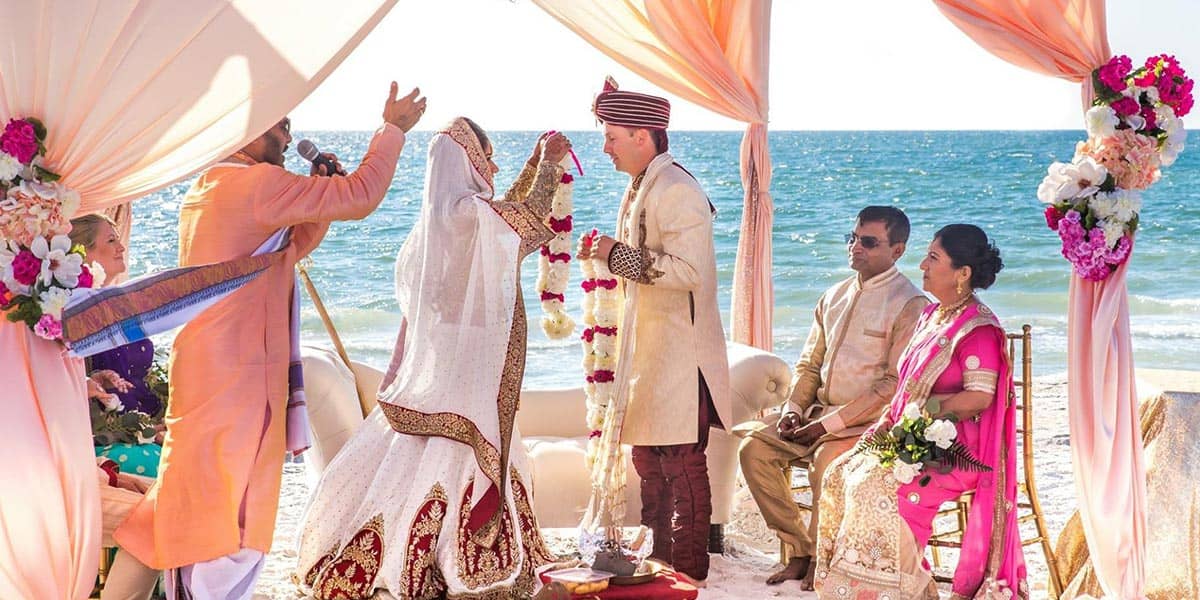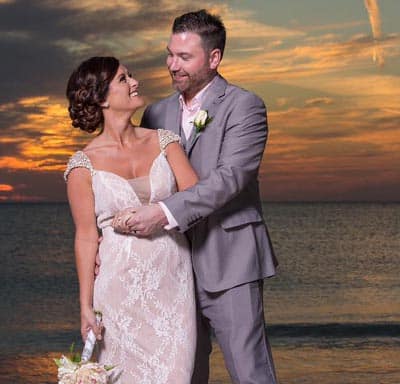 Our most popular feature is tying the knot near the coastline on a romantic sandy walkway of multi-colored rose petals. You may also choose to have the ceremony performed at the Seastar Sands, that is several feet away from the beach. Both are open-aired secluded spaces surrounded by miniature tiki huts. The Gulf waves provide a picturesque backdrop when saying, "I do." The team of experts will always have a back up plan due to inclement weather.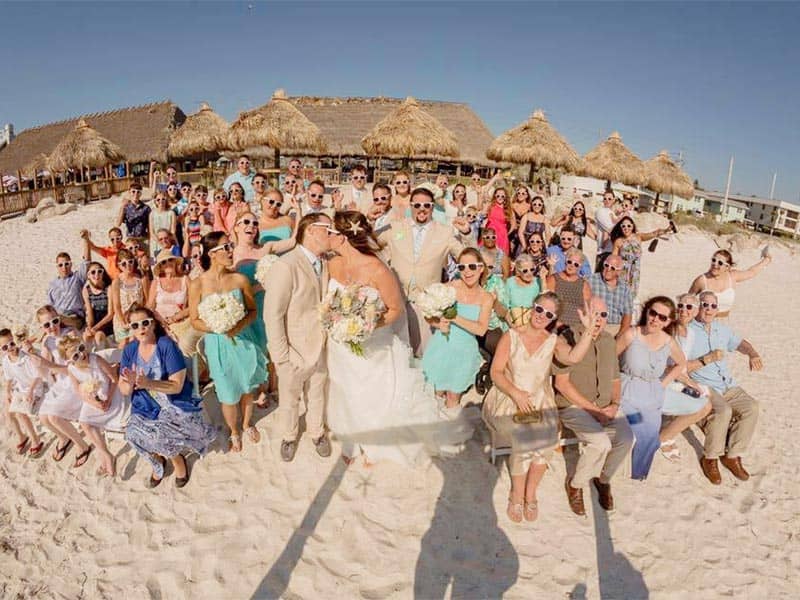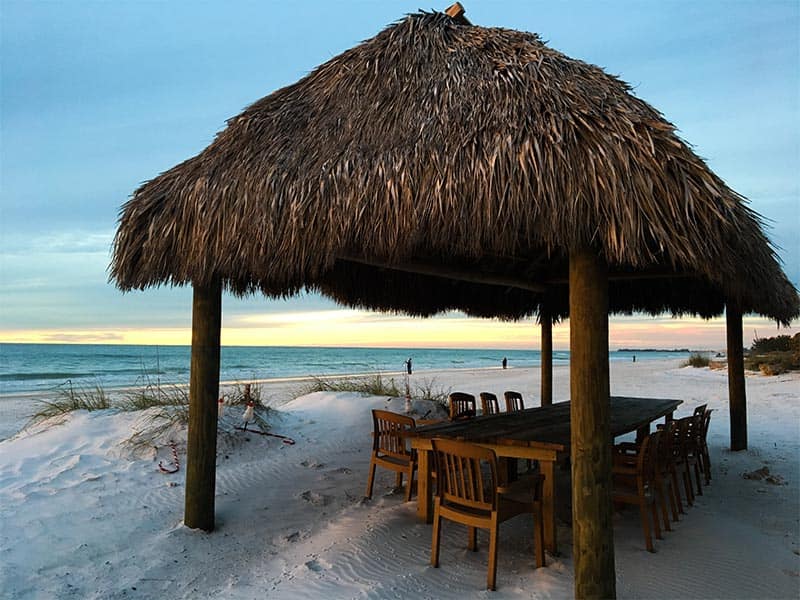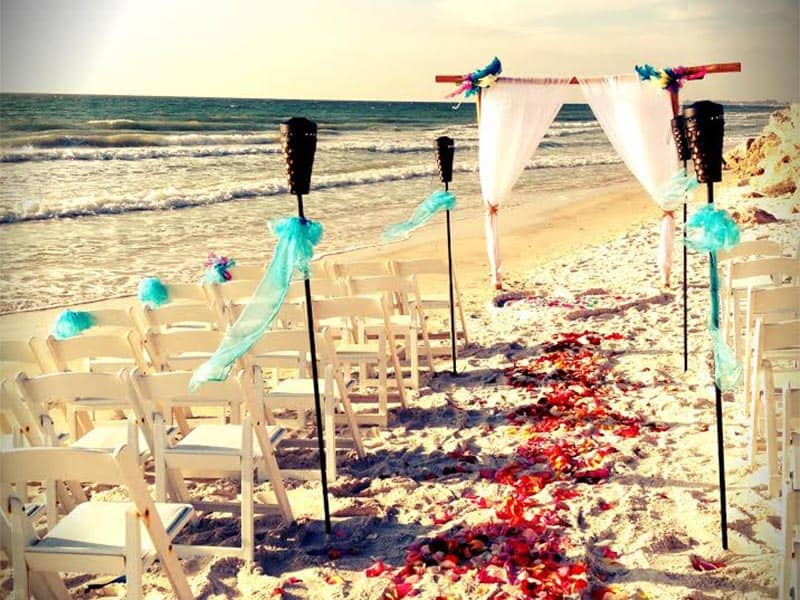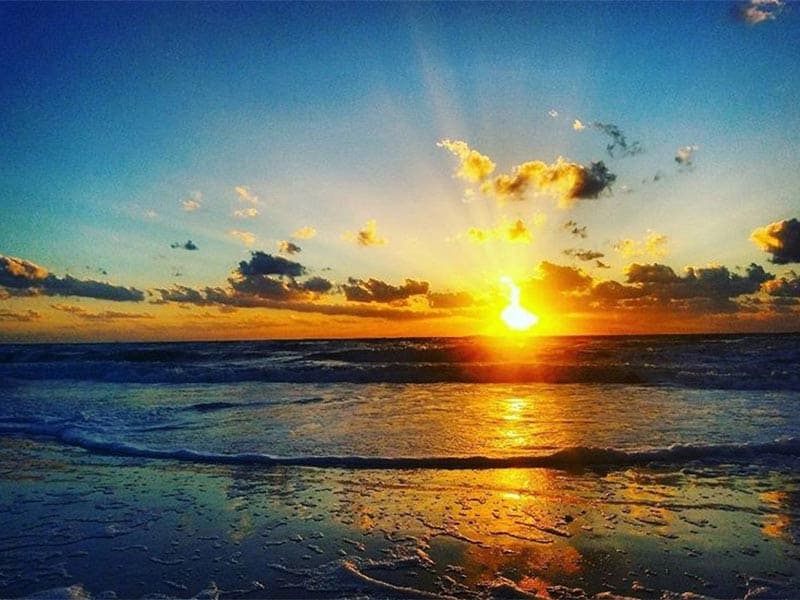 Sunset Tiki Reception Space
Our rustic Sunset Tiki is a reception space perfectly suited for groups over fifty people. Spacious and open-aired, our staff will create elegant tablescapes and arrange the musical equipment, flowers, white padded chairs and tables around the dance floor. The wedding party and guests are also welcome to dance barefoot in the sand. Smaller groups of fewer than twenty people may also choose to have the reception at the Seaside Tiki Hut or Seas Star Sands area.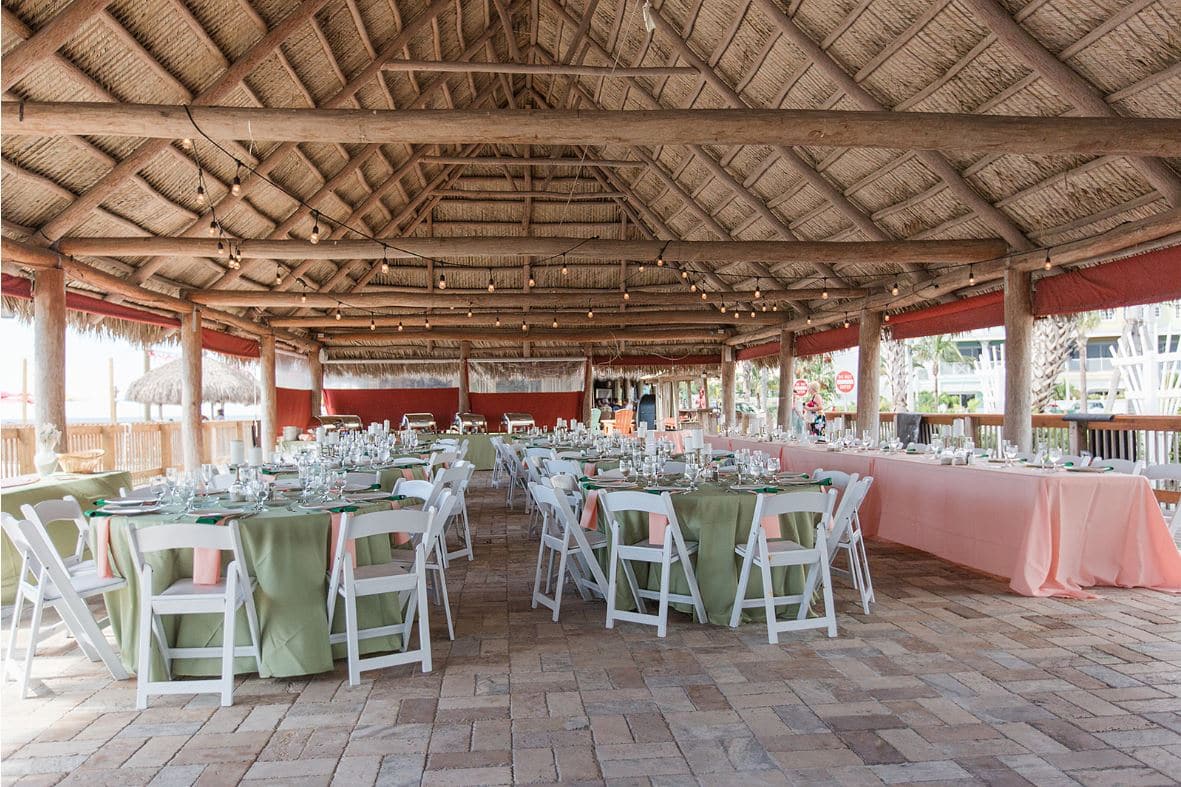 WE INVITE YOU TO VISIT OUR PROPERTY, SAMPLE OUR CHEF'S CREATIONS AND LEARN MORE ABOUT THE WEDDING PACKAGES WE OFFER.
Please contact us at thesunsetweddings@gmail.com for more information.