Anna Maria Island Restaurant & Bar
A RESTAURANT WITH 2 ACRES
OF WATERFRONT ON THE GULF OF MEXICO
A RESTAURANT WITH 2 ACRES OF WATERFRONT ON THE GULF OF MEXICO
The Gulf Drive Café was established in 1981 and has been a staple on Anna Maria Island for locals and tourists ever since. The current owners, George & Wendy Kokolis, purchased the historic property in 1987. The Kokolis' extensive experience in the restaurant industry has expanded over 45 years. After celebrating over 20 years as owners, they decided to renovate and expand the Café into a bar, The Kokonut Hut and event space, The Sunset by Gulf Drive Café.
The property sits on 2 acres of waterfront on the Gulf of Mexico and has many offerings for guests to enjoy. It includes delicious meals, impeccable service, cold cocktails, and live entertainment. Directly in front of the business exists an underwater archaeological preserve sight and famous diving spot. Local and visiting divers submerge themselves to catch a glimpse of The Regina, a Sugar barge that sank in 1940, carrying more than 300,000 gallons of molasses from Havana, Cuba.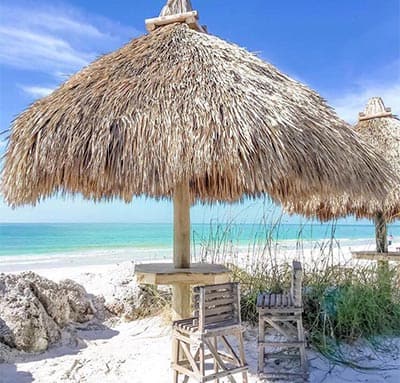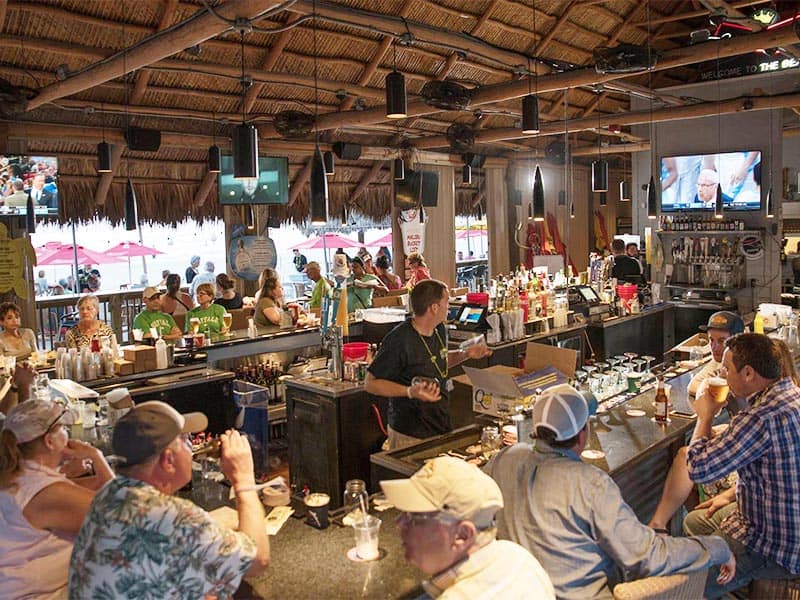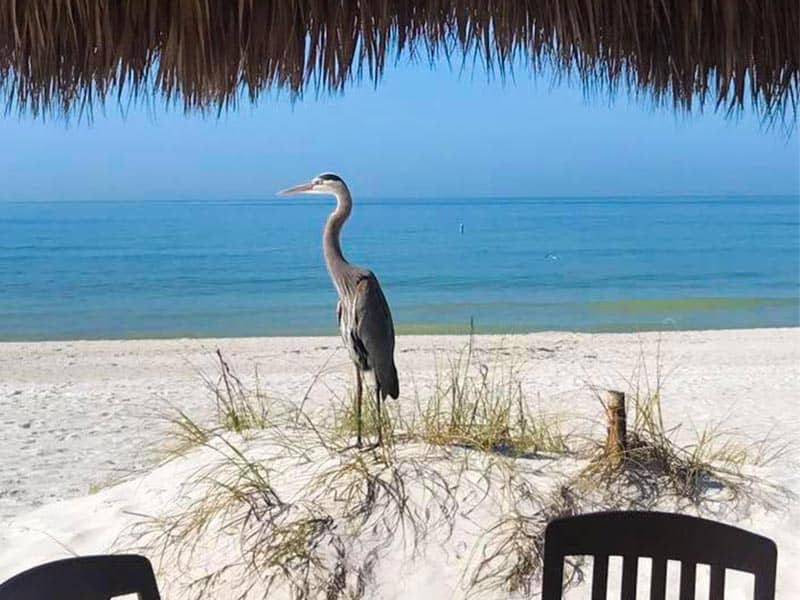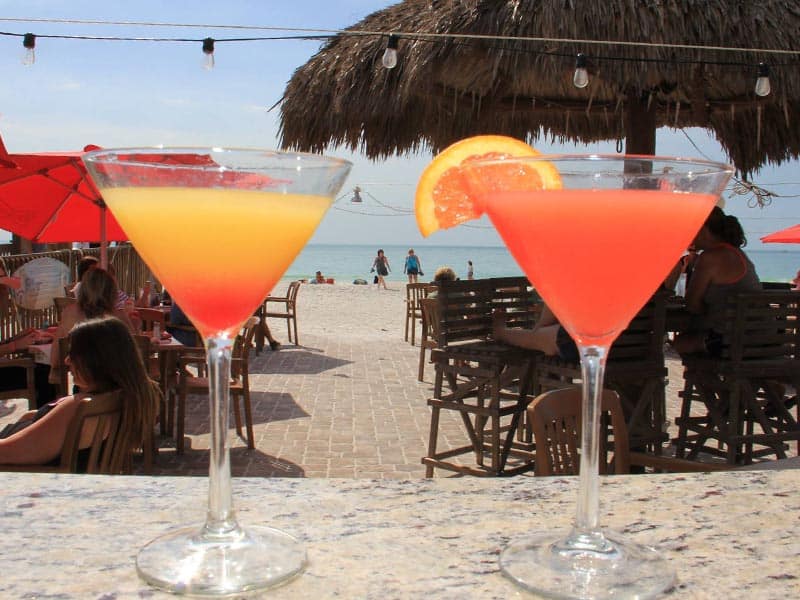 An Eco-Friendly Restaurant
The Gulf Drive Café strives to be eco-friendly and are happy to be a part of turtle season and support the local ordinances required for beach front properties. Baby turtles, particularly loggerheads, nest on Anna Maria Island from May until October. When they hatch, they instinctively follow the light of the moon as it shows the way to the safety of the Gulf's waters. If disoriented by man-made lights, they often turn back and die from dehydration or attacks by crabs, birds and fire ants. Because of this, we offer dim lighting in our beachfront seating areas. Near sunset, we also close our beach side bar shutters. In partnership with the Anna Maria Island Turtle Watch, we ask that you respect the sea turtles and dim your lights as well!
WE INVITE YOU TO VISIT OUR PROPERTY, SAMPLE OUR CHEF'S CREATIONS AND LEARN MORE ABOUT THE WEDDING PACKAGES WE OFFER.
Please contact us at thesunsetweddings@gmail.com for more information.